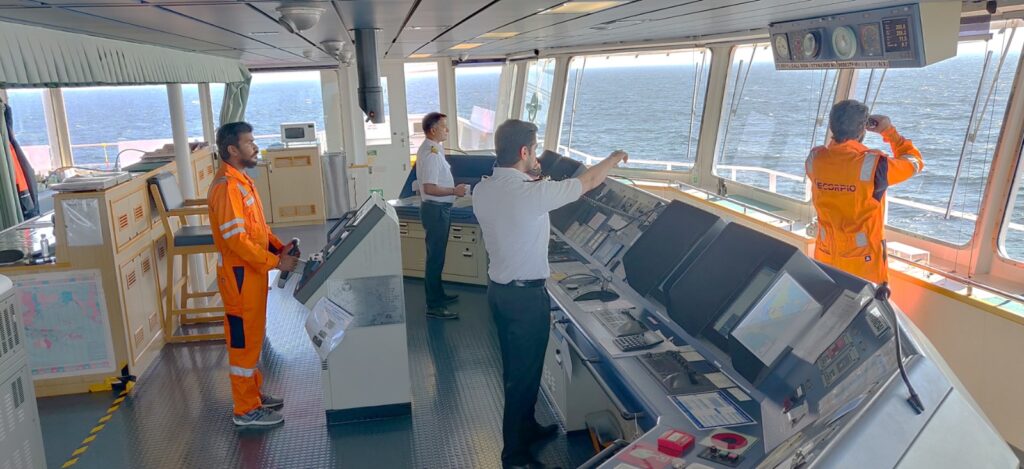 On December 1st, 2023 at 10:00 hrs CET, the Nautical Institute Netherlands branch will host a webinar on Role Based Bridge (RBB). Speakers for this event are :
Fletcher Martins; Group Director – Quality Assurance & Safety at Scorpio
Vincent Fernandes; Principal / Director at Stripes Academy
Virender Singh; Navigation Specialist at Stolt Tankers
Herman Broers; Maritime Pilot in Port of Rotterdam, Managing Director at Nederlands Loodswezen B.V.
In maritime operations, the conventional approach to bridge management involves the Master taking full control upon entering the bridge as the vessel nears a port. This system heavily relies on the Master's navigational skills, but it also leaves room for unchecked errors and inconsistent practices among different bridge teams, even within the same company. To address these limitations, a novel approach known as the Role-Based Bridge (RBB) system has been introduced. Unlike the traditional top-down approach, the RBB system distributes clear roles to every member of the bridge team, allowing for a more adaptable and collaborative environment.
During this 1,5 hour online event, the concept of RBB will be discussed. Furthermore, the subject of teamwork during Pilotage in conjunction with a RBB system will be discussed.
The webinar will be hosted online via Teams. If you wish to join this event, please register by email to: netherlands.branch@nautinst.org